Taxi transfer to Bled
Ljubljana airport taxi transfer to Bled - Get individual transfer service to popular place in Bled  - Order private transfer to hotel in Bled - airport pick up service to airbnb apartment or airbnb in Bled - Get price and take business transportation to congress or business meeting on Bled resort - Taxi transfer to lake Bled from Airport Ljubljana
Ljubljana airport Taxi transfer to Bled - Slovenia ranks among the safest destinations in the world. The country lies in the heart of Europe and is easily accessible by air, road and rail. Ljubljana International Airport is merely a 30-minute drive from Bled, while Trieste and Venice Airports in Italy and Klagenfurt Airport in Austria are other nearby options. Bled is compact, with all its facilities and sights being within walking distance. Bled is top natural and cultral attractions.
Bled offers ample opportunities for enhancing a meeting with pleasurable tasks. Be it an adventurous sporting activity, a cultural exploration or an oeno-gastronomic teambuilding programme, Bled is the right solution. Receptions and gala dinners can be held in an array of special locations, while excursions from Bled can take guests to Slovenia's best-known sights, or alternatively lead them to the charming hidden corners of the country.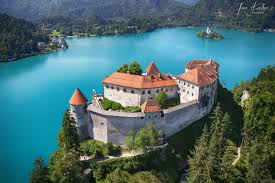 Beautiful nature provides a fantastic backdrop that enthuses and inspires participants. The lake, island and castle are a truly unforgettable sight, with countless other natural and cultural attractions to stun visitors merely a short drive away. A meeting in Bled will remain in the memory of attendees forever.
Booking Taxi transfer,business transportation to BLED from Airport Ljubljana - price already from 45 eur for a car
We do not provide from Ljubljana airport shuttle service to Lake Bled, but it may happen that our transfer service is cheaper than the shuttle carriers located at the airport,especially if there are more passengers in the car or van vehicle and the whole amount of the carriage is shared among passengers
click ther and order taxi transfer,business transportation to Bled

Airport Ljubljana transfer to Bled: "Taxi LEGENDS" transfer company: We offer for you: Ljubljana airport taxi transfer to Bled - airport Ljubljana taxi transfer service in Bled - airport Ljubljana private transfer to Bled - Transfer to Bled from airport - Bled Transfer to airport - Transfer service from airport to city Bled - Ljubljana airport transfer to hotels in Bled: hotel Old Bled Hause,hotel Nature Lukanc,garni hotel Berc,vila Bled,hotel Lovec,hotel Park,hotel Golf,hotel Rikli Balance,hotel Ribno,hotel Kompas,vilaa Alpina,,Penzion Mayer,Vila Rajska ptica,Paradise apartments,Mateja apartments,apartments Roberta,Vila Laura,Bled - Booking Taxi LEGENDE transfer to Bled from Ljubljana airport - From airport Ljubljana you can booking taxi to Bled - booking transfers to Bled - booking transport to Bled - booking connection to airport from Bled - Pre-order transfer service to Bled - order transfer to city Bled - pre-order taxi to city Bled- connection to city Bled - Online book order transport to city Bled - Online book order transfer in Bled - Book a taxi to Bled - book a transfer to Bled.
Booking Ljubljana airport transfer service to airbnb Bled apartments or to airbnb Bled flats - Pre-order Taxi to Bled hotel from Ljubljana airport - Order Taxi to airbnb Bled hostel from Ljubljana airport - Online book order Taxi to airbnb apartments in Bled from Ljubljana airport - Taxi to Bled flat from Ljubljana airport - Taxi to popular Bled lake - Taxi to natural park in Bled - Taxi to beach resort in Bled - Taxi to old castle on Bled - Taxi to popular Bled conference meating - Taxi service to business meeting in Bled -  Cheap taxi on Bled Event - Taxi from Bled congress meeting - Airport Ljubljana transfer to resort Bled - Fraport Ljubljana transfer to area Bled - Ljubljana Fraport transfer from Bled - airport Klagenfurt taxi to popular Bled - airport Trieste taxi connection to Bled - Airport Zagreb transfer to Bled - airport Rijeka transfer to Bled - transfer to Bled from Ljubljana airport - Transfer to Bled from Portorož - Taxi transfer to Bled from Trieste airport - Taxi to Bled from Ljubljana - Bohinj - Transfer to Bled from Zagreb airport - Taxi transfer to Bled from Rijeka airport - Taxi to Bled from Marco polo airport - Taxi Transfer to Bled from Treviso airport - Venice airport transfer to Bled - Taxi transfer to Bled lake from airport Ljubljana - Taxi transfer to Bled hotel from city Ljubljana - Vienna airport taxi transfer to Bled - taxi to Bled - Taxi to Bled: Transfer service from airport Ljubljana - get taxi transfer to Bled lake - take taxi transfer to Bled - online book order taxi transfer to Bled resotr - order taxi transfer to Bled -