Taxi to Bovec
Taxi transfer to Bovec hotels,to Bovec skydiving,to Bovec tourist spot,to Bovec vacation from airport Ljubljana.
Taxi to Bovec resort - If you love outdoor activities, the Soča Valley is truly the one spot in Slovenia and the Alps that you must visit. Go on incredible water adventures, kayaking and rafting on the River Soča, discover the intact beauty of canyons and fascinating pools, which inspire fishermen and bathers.
Those who prefer to go on foot will enjoy the spacious world of the mountains and breathtaking views from the Julian Alps all the way to the Adriatic Sea. Wake up your inner adventurer and discover the pearls of nature and the heritage of the Isonzo Front and head to the marked lowland hiking trails. Cyclists are becoming increasingly more impressed with the incredible nature and cycling possibilities. They can choose between routes with different levels of difficulty.
Fans of adrenaline are surely not going to become bored in the Soča Valley. Fly with a paraglider, gather courage to jump from a plane with a parachute, ride the longest zipline in this part of Europe, or raise your heartbeat in one of the many adventure parks.
Do you need Taxi to Bovec hotel - transfer to Bovec apartment - transfer service to Bovec resort from Ljubljana airport - price already from 100 eur for a car.
Do you have a business meating and you need Taxi to Bovec??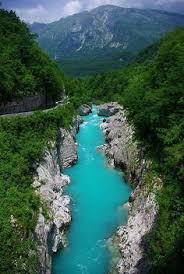 Ljubljana airport taxi transfer to Bovec skydiving - Airport Ljubljana taxi trip to Bovec camp - Fraport Ljubljana airport to Bovec hotel - Ljubljana fraport taxi ride to Bovec hostel - Taxi to Bovec from Airport Ljubljana - Taxi connection to Bovec apartment from Ljubljana airport - Taxi low cost to Bovec flat from Trieste airport - Connection to Bovec tourist dstination from Venice marco polo airport - Transfer to Bovec tourist spot from Klagenfurt Airport - Taxi travel to Bovec resort from Ljubljana - Aerodrom Ljubljana travel to Bovec vacation - Transfer to Bovec holidays from Zagreb airport - transport to Bovec area from Rijeka airport - Zagreb airport taxi transfer to Bovec bus station - Rijeka airport taxi travel to Bovec - low cost transfer service to Bovec - Taxi to Bovec with van vehicle - onlinee book order taxi transfer to bovec